Gorham High School
41 Morrill Ave.,
Gorham ME 04038
Phone: (207)222-1100
FAX: (207) 839-7742

GSD Parent Info Crisis Plan-updated September 2013
Attention School Volunteers. Â It is time to register to volunteer for the new school year. Â You must have a completed registration, including background check, in place before you begin to volunteer. Â So sign up today to be ready for September activities. Â 
Click on this link to reach the forms.
Gorham High School Administrative Staff

Brian Jandreau

Principal




Kim Slipp

Assistant Principal




Ryan Watts

Assistant Principal




Debbie Stirling

Administrative Assistant




Laura Ryan,

School Secretary




Tim Spear

Athletic Director




Laurie Anderson

Administrative Assistant
---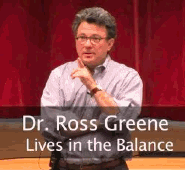 Raising Human Beings: Parenting to Foster the Better Side of Human Nature
---
Please watch this video as it presents an important message to all parents concerning the use of alcohol by young people and the critically important stance that every parent needs to assume.

Food and Fitness Fun newsletters
from Nutrition and Food Services
---
Heads-up to students -- laptops should always be closed when you step away from your desk. This prevents other students from picking up your laptop by the screen and cracking it, which will be YOUR responsibility.